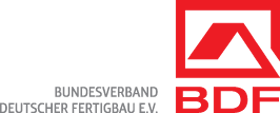 Federal Association of German Prefabricated Construction (BDF)
The Federal Association of German Prefabricated Construction (BDF) exists since 1961. It represents 45 manufacturers of prefabricated timber construction houses. In addition, 90 industry partners are linked to BDF as promotional members.


BDF Mission Statement
On the one hand, the BDF sees itself as representing the interests of the industrial manufacturers of prefabricated timber houses, on the other hand as a mediator between the home manufacturers, their customers and prospective buyers as well as public institutions. The aims of the association are the promotion of the market position of the industry and the joint, manufacturer-independent mediation of the finished construction concept in science, politics and media.


BDF History
In the postwar housing crisis, rationalization in construction was a very important issue. For example, in the 1950s German housebuilders studied the market and production conditions for the industrial production of prefabricated houses, as was already common in Sweden and North America. The building legislation in Germany was not nationwide uniform and did not yet provide the necessary conditions for the establishment of an industry branch of prefabricated house manufacturers. During this time, a "study community for prefabricated construction" was formed, at the first DIN standards for wooden houses in panel construction was worked. From loose connections and regional meetings of companies located throughout Germany, the "Bundesverband Montagebau und Fertighäuser eV" was founded in 1961 and is headquartered in Hamburg.
Housing Market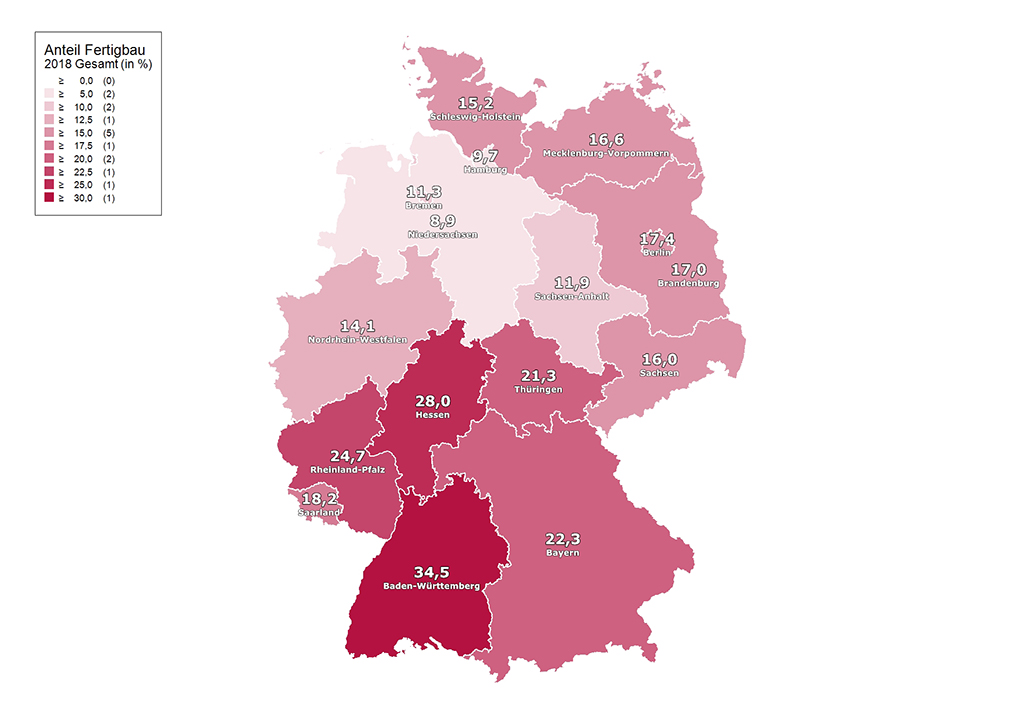 Proportion prefabricated construction in Germany 2018
Image © BDF