Objectives
The association particularly takes over the following tasks:
General promotion of the idea of prefabricated building to European institutions, science, politics as well as media and public.

Membership
All associations or subordinated associations of each country in Europe, who acknowledge the articles of association and constitute a representative agency of the manufacturer of prefabricated houses, can become members of EFV.

Board
The board is responsible for the representation of the association in public; it constitutes the basic guidelines and organises the political activities of the association.

Statute
Download the statute of the EFV.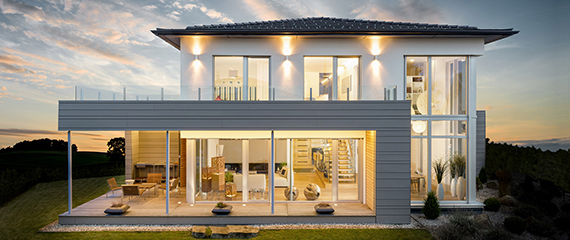 Image © Griffnerhaus GmbH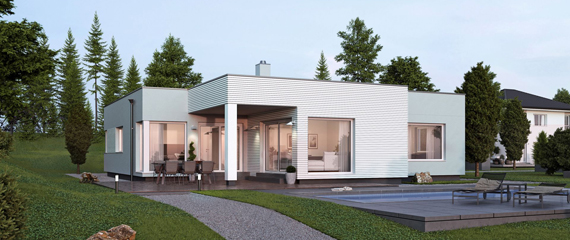 Image © ELK Fertighaus GmbH
Wooden premanufactured houses are energy-saving homes

More and more house builders decide for a wooden premanufactured house. There are various reasons, supporting such a decision, since modern premanufactured houses have several advantages compared to conventional house building. Its industrial prefabrication makes it easier to plan and carry out the building project: A fact, that guarantees high quality, shortens the construction time and saves money.
Your dream house can be planned individually - thanks to modern computer- and construction-technologies. As a result of their construction method and the construction material "wood", premanufactured houses above all have an exceptionally high energy-saving potential. Due to long term rising oil- and gas-prices, operating costs of houses gain more and more importance. Under these circumstances an excellent, a whole life long working heat insulation turns out to be the best long-term investment.